The purpose of this careers portal is to provide all judges and legal practitioners a platform and comprehensive resource to explore future judicial roles. You will find upcoming vacancies, news, events along with support material and training that includes judicial shadowing and mentoring and seminars. We hope you find it of assistance.
Message from Lady Justice Simler
The role of the Judicial Diversity Committee is to support the Lord Chief Justice in encouraging greater personal and professional diversity within the judiciary. The Committee has decided to develop a portal for judges and members of all legal professions who may be interested in judicial careers.
We hope to provide them with an opportunity to learn more about the different judicial roles that are open to suitably qualified candidates.
It is also hoped that the portal will provide useful information about the judiciary and details of support programmes and seminars that are available to judges to enhance their own career development. The Committee hopes that you will find this portal useful and will be inspired to consider applying for judicial appointment.
Ingrid Simler
Judge of the Court of Appeal of England and Wales.
Updates to the Judicial Careers
Judge Head-Rapson explains the benefits of being a mentor. Further videos can be found in the judicial mentoring scheme section.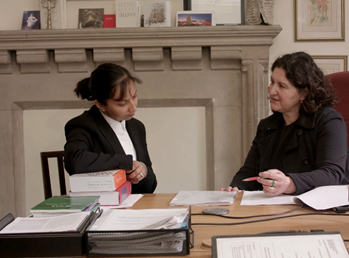 JUDICIAL WORK SHADOWING SCHEME

Are you a legal professional looking for a career in the Judiciary?

Not sure which Court or Tribunal would be of interest to you?
Then try before you apply.

The Judicial Work Shadowing Scheme provides its applicants with a unique opportunity to shadow a judge of their choice and get a first-hand experience of what a judge does on a typical day.

This scheme is offered by the Judicial Diversity Committee and supports the Judicial Diversity and Inclusion Strategy 2020-2025. Applications from under-represented groups are particularly welcome.

For further details on the scheme and how to apply please visit our website: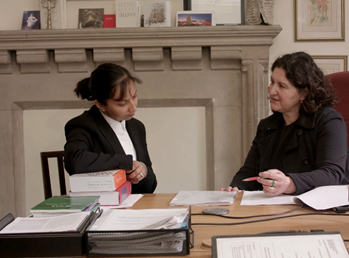 JUDICIAL WORK SHADOWING SCHEME

Are you a legal professional looking for a career in the Judiciary?

Not sure which Court or Tribunal would be of interest to you?
Then try before you apply.

The Judicial Work Shadowing Scheme provides its applicants with a unique opportunity to shadow a judge of their choice and get a first-hand experience of what a judge does on a typical day.

This scheme is offered by the Judicial Diversity Committee and supports the Judicial Diversity and Inclusion Strategy 2020-2025. Applications from under-represented groups are particularly welcome.

For further details on the scheme and how to apply please visit our website: https://www.judicialcareers.judiciary.uk/