Judicial Office Profiles: Asif Siddiquee
We sat down with Asif Siddiquee and talked with him about his role in the Judicial Office.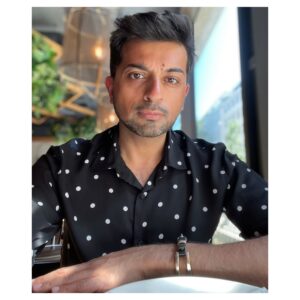 What is your job title, and can you give a brief description of your role?

I am the Head of the Communications team and am responsible for overseeing all press, internal communications and external activity related to the judiciary. I therefore oversee all communications to and from members of the judiciary, which is around 20,000 judges and magistrates.
My role has involved bringing a new approach to communications which includes; introducing a suite of new social media platforms like Instagram, creating new content through interviews and case studies with judges and driving forward a more proactive approach to outreach and celebrating diversity.
Can you give us a snapshot of an average day?
There is no average day in communications, and it can be extremely varied and challenging at times. The remit I cover is quite broad and can range from advising judges on what external activity to engage with, supporting judges in school visits and media interviews, deciding our approach on tackling inaccurate headlines and disseminating key information to judges and magistrates.
Why do you enjoy working for the Judicial Office?
I have previously worked in quite large departments and was apprehensive about joining the Judicial Office, which is a small organisation of around 300 people. However, I have found that there is a great team spirit and a shared collective responsibility towards wanting to support the judiciary in delivering key objectives, particularly around the rule of law.
What has been your best experience since working here?
My best experience has been celebrating the centenary of women in the law. We really used the moment to highlight the contribution of women to the judiciary by arranging media interviews, a question time with school children, a photo exhibition in the Royal Courts of Justice and a reception which was attended by the very women who have been trailblazers within the judiciary.
What would you say to someone thinking of applying for a role in the Judicial Office?
Don't be put off by any pre-conceived ideas about what judges and magistrates are like and how they work. They have been receptive to my ideas and welcomed taking a new approach to how we undertake digital communications. It has also given me the opportunity to learn from them in terms of rigour and handling sensitive relationships, particularly with stakeholders and external partners.