Lord Chief Justice appears at the House of Lords Constitution Committee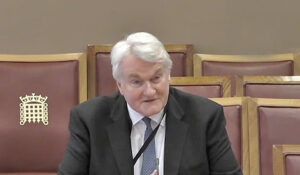 The Lord Chief Justice, Lord Burnett of Maldon, has given evidence at the House of Lords Constitution Committee's annual evidence session.
Lord Burnett gave evidence on a number of topics, including the backlog of casework in the courts due to COVID-19, the increased use of online procedures and remote working, modernisation of the courts, judicial recruitment, increased sentencing powers for magistrates, access to justice and Legal Aid, and improving diversity of judicial recruits.
A full video of the committee hearing (which was held on 18 May 2022) can be viewed on Parliament TV (external link), and a full transcript of the session can be read below.