Lord Justice Haddon-Cave pens article for the Australian Law Journal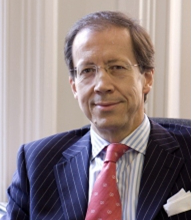 Lord Justice Haddon-Cave has written an article about the conduct of terrorism trials in England and Wales for a special edition of the Australian Law Journal on 'National Security and the Law'.  The manner in which these complex and sensitive trials are conducted, he writes, "…is a mark of how civilised a society we are, and a litmus test of our adherence to the Rule of Law".  The article explores the role of the courts in terrorism trials, and explains the relevant procedures that are currently in operation in England and Wales.
Please use the link provided below to read the full article.