Speech by the Master of the Rolls at the London School of Economics – Recovery or Radical Transformation: the effect of COVID-19 on Justice Systems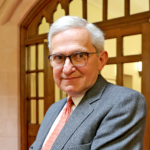 1. I am very grateful to the LSE's European Institute and Department of Law for inviting me to deliver this talk. Even without COVID, it would not have taken me long to walk the 300 metres from the Royal Courts of Justice to the LSE to do so. Even the time taken for that short walk has been cut by the wonders of Zoom. I joke, but the point has some relevance to what I am intending to talk about this afternoon.
2. I have been asked to address the effect of COVID-19 on justice systems by reference to the question: is it recovery or radical transformation? It will be an open secret to those listening that I am keen that our civil justice system should consider radical technological reforms.
3. There are two main strands to my approach: resolving the disputes of the future, rather than those of the past; and reform of the processes that we use to achieve resolution.